Red Sea Freedive Liveaboard

Diving from a liveaboard is the most luxurius way to dive. In november Sebastian Naslund (article), Annelie Pompe set of onboard the motoryacht Empereor Superior (from Hurghada) with some 20 divers back-up by 10 crewmembers. Eight divers were booked on a freedive course, but some days theree were 10 divers that choose freediving.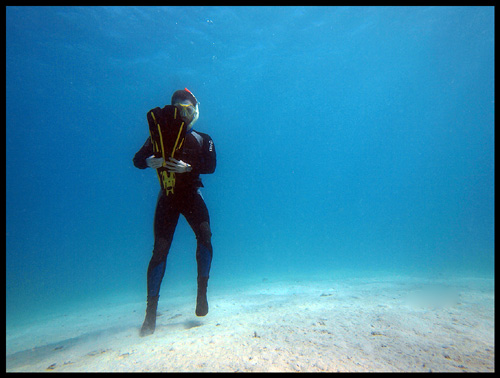 We where at sea for 5 days without stepping ashore. Seeing many new divesites every day. We where acomodated in bouble bed cabins with private shower. Standing in a hot shower looking out at the passing sea through a porthole, after a spectacular dive while the crew is preparing dinner - that is a lovelly feeling. After dinner there would be another dive at another place. Four dives sites a day were offered, but that ended up being to much.


In november days were relative short and we rose with the sun at six every morning starting with dry exercises and yoga. The dives was a nice mix of reef, wreck, rope diving and drift dives. there were nightdives and sometimes we dove from the back of the boat from a platform with rigid ropes doing varaible weight dives.

Diving the Red Sea with food, bed and a group of likeminded a few steps away is an extraordinary way to enjoy the Red Sea, being close to it around the clock.


All the students where around 10 meters in their progression when they joined the course. At the end some where level 3 (24 meter) and level 2 (16 meter). Even a student with severe earproblems used the week wisley and followed instruction and could do level 1 (8 meter) snorkel dives.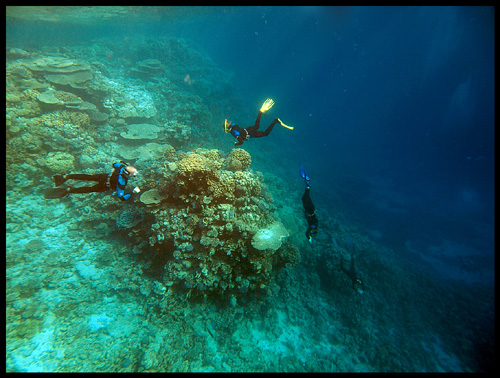 Water temperature was around 23 C, a three millimeter suit with open cell inside proved enough, specially since the hot shower was only steps away. Travelling like this with,


Some personal remarks on a few divesites:


The Ghiannis. We attached a FIM line down to the wreck to be able to access it easier by freediving. This was the first day of the liveaboard. It was a bit wavy and lots of people were new to freediving (ooh its dangerous) and only at the end of the session we saw some dives through the top structure and down to the top deck.
Marcus is close to Ghiannis, and this had some cool penetrations through gangways and halls and the cargohold. Here you have to be a comfortable 15 meter diver.

Shark reef & Yolanda wreck. Accessible only from boat.
Seeing the bits and pieces of the Yolanda wreck is interesting (but nothing more). If you are new to wrecks and blue water this is of course awesome, but for the more seasoned diver this is at most "a nice dive". The dive is most often a drift dive starting at Shark Reef (no sharks any more). I would hang around the wall at Shark point (where you are dropped) as long as the current lets you. Here some big fish can be seen and you can do 30+ dives along the dropoff. Shark point is one of my favourite places in the Red Sea.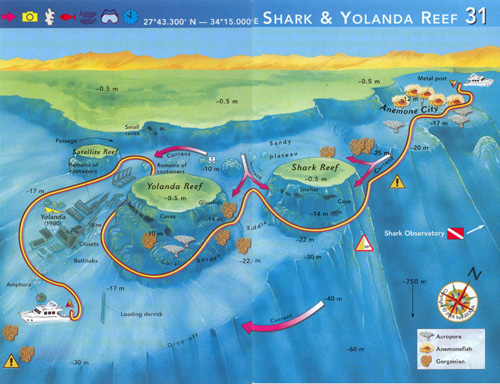 Dunraven wreck

Its a well preserved wreck that scubies swim all the way through. Freedivers can tie a rope (dont spoil any coral) to the bow at some 16 meters. Pull downs (FIM) makes wrecks so much more accessible. Here some freedivers on the beginner course did 17 meter dives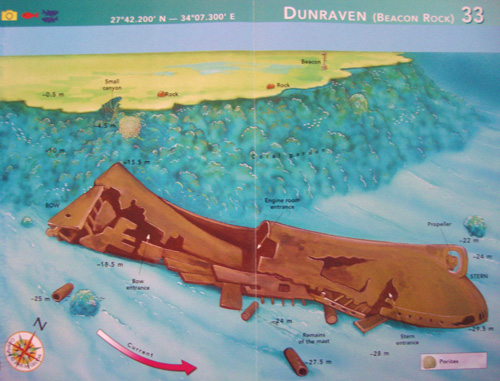 If a beautiful day (no current and calm seas) this is a lovely dive. We moved over to the stern and attached a rope by the huge propeller at 22 meters. Pulled down, freefell passed the propeller to the openings into the wreck at 30 meter. Short swim through is possible (if not distracted by HUGE napoleon fish). Here one beginner moved PB from 17-22 in FIM.


Here we asked the captain to anchor/moor far out and this gave us 25 meter dives from the platform back at the boat. A luxury to dive with lines over coral a few meters away from hot showers and meals and cabin. Small giftun indeed.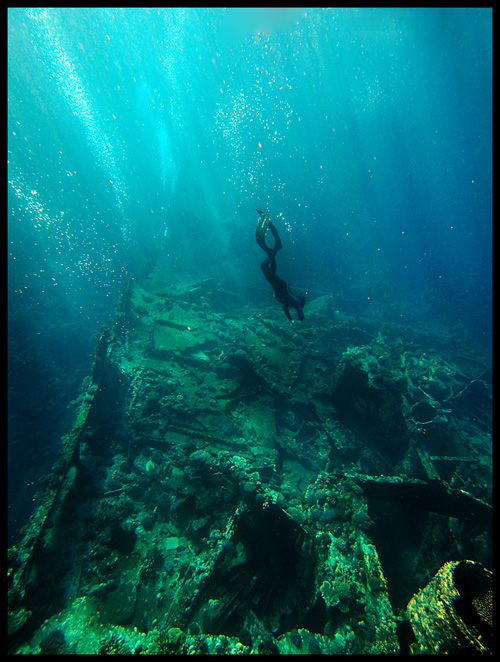 Small crack, gave us rope dives from the platform at the back of the boat. Which was needed since too much time had been spent on wildlife and too little training for the course. Turtle, stingray, octopus, leopardshark, dragonfish, boxfish and big napoleon fish was very "distracting".


Aaah Thistlegorm, legendary as one of the best wreckdives in the world. I was not so impressed, but then again I am not easily impressed. It was fun freediving it with attached ropes in 6 foot waves and ripping current. Scubies holding on nearly blown away, ending up on other peoples boats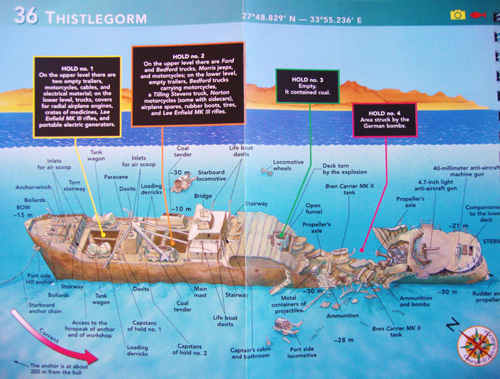 I had 1-2 good dives here - which is enough, I rather go for long deep ones with long rests inbetween. I admit it being fun showing of in front of scubies, waiting for them to move out of the way from entrances into the wreck at 16 meters, moving passed them going deeper going to the lower deck of the cargo.
Lots of machines and war stuff still around.


The minesweeper outside Hurgahada marina. Sank by israeli jetfighters in the 70´s. A 25-30 meter wreck. It was dived at the end of our trip so we were all warmedup with PB´s. I (Sebastian) did lovely 2.30-2.45 hangs down at the wreck where a FIM line was attached to the buoy. This was the first place we encountered a thermocline at 20m ... brrrrr


So many good dives in just 5 days. This will be repeated.

Events in the Red Sea 2012.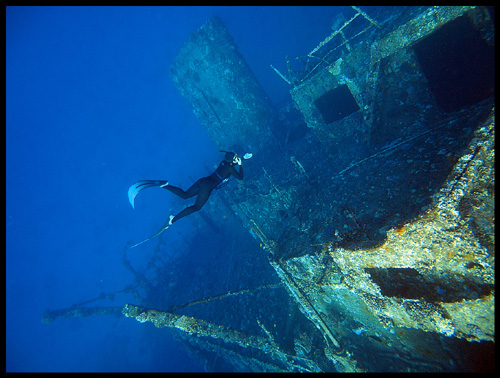 F.BIZ is planning a course in Dahab in april 2012 and a freediving liveaboard in november 2012.

These will be led by Sebastian Näslund (article above) and world record holder Annelie Pompe.
Sebastian is known for doing things slightly differently and Annelie is known for being very nice

These courses will be aimed at having fun and going deep. Sebastian like ropes, Annelie likes fish and photo. We both go deep and know how to make you follow. There will be yoga in abundance since we both are keen yogis. Warning: we are both health freaks.
Any interest can be directed towards this e-mail: info @ freediving. biz